Floor Stripping in Boulder City, NV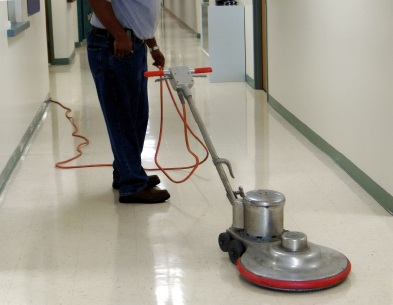 Looking for a quality, reliable commercial cleaning company to strip and wax your Boulder City, Nevada floors? CitiClean Services has been in the floor maintenance business for 20 years. Our crews are lead by experienced supervisors who will ensure that your Boulder City floor stripping and floor finishing job is completed to your high standards.
What's more, CitiClean Services can recommend a floor maintenance program to keep your Boulder City commercial floors sparkling year round! There is a science to proper floor maintenance. If not done correctly, peeling and bubbles can occur, leaving your Boulder City VCT flooring looking unkempt. If not maintained properly, your VCT flooring will wear and scratch quickly, potentially damaging your Boulder City floor investment.
The solution? CitiClean Services! We'll set you up on a floor maintenance program that will keep your floors looking great.
A Program to Fit Every Budget
After your initial floor stripping and finishing, we recommend a biweekly or monthly spray buffing to maximize your Boulder City floor's luster and ease of cleaning. The frequency will depend on the amount of traffic entering your building and your proximity to busy streets or dirty parking areas. Additionally, a quarterly top coat will maintain the floor in beautiful condition and will stretch the amount of time you can go between full floor strippings.
CitiClean Services is also easy on the budget! We can help your floor stripping in Boulder City, Nevada and surrounding towns last 18-20 months!
Types of Facilities Served:
Offices Break Rooms
Cafeterias
Schools
Warehouses
Retail Shops
Shopping Centers, Grocery Stores, Markets
Medical Centers
Lobbies
Lead by an experienced, professional supervisor, your Boulder City floor stripping and waxing crew will complete the job on time and within budget.
---
WHAT CUSTOMERS ARE SAYING:
"CitiClean Services does a dang good job cleaning our place. The other day we had an accident on our carpet, and the next morning it was taken care of. They didn't even bill us for it! When I asked Chad (the owner) why they didn't increase our bill, he said, "Oh, just because we were there and it was easy for us to take care of." I say they did it just because they're nice guys! Things like that is why we won't ever switch to anybody else. Very pleased with CitiClean!"
Sevaunt LLC
---
Call for FREE Floor Stripping Quote
---